Reduce Your
Tennis Elbow Pain
Introducing the Thera Point Focal Pressure Support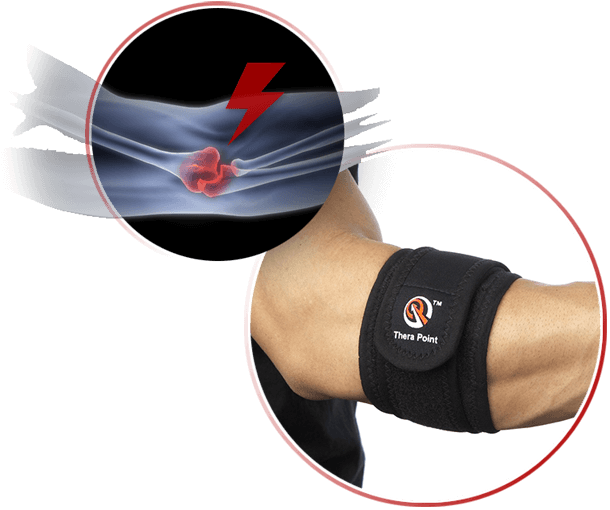 Explore the features and benefits of the Thera Point support strap

Ground-breaking focal pressure elbow support uses advanced acupressure therapy to help relieve pain from tennis elbow and repetitive stress injury.

Latex-free neoprene provides soothing heat therapy with focused acupressure for maximum relief of tennis elbow symptoms.

Exclusive 3 way adjustable elbow strap for comfortable custom fit and improved mobility and performance.
Just how exactly does the Thera Point Support Strap reduce elbow pain?
"I am an active USTA 5.0 tennis player and have been playing tennis for more than 30 years. Unfortunately, I have been plagued by recurring chronic tennis elbow that got so bad it took me out of commission for months. Since I have been using the Thera Point tennis elbow brace, I found almost immediate ligament relief. On a scale of 1 - 10 on pain before using the Thera Point strap, I was at a nagging 8 where the pain got so bad I could hardly grip a handshake without grimacing from elbow pain. After only three days using the the Thera Point elbow brace, I was at a 3 and after two weeks, I no longer feel any pain or muscular soreness from tennis elbow. I'm back to playing competitive tennis. If you'd like a personal testimonial as well, I routinely play at Balboa Park in San Diego, CA, I'd be happy to show you my Thera Point elbow strap. I take it everywhere I play tennis."

− Johnny Faradjian
"I used the Thera Point for two weeks and felt a drop in pain level from a "6" down to a "1" with constant use in relieving my "tennis elbow" symptoms. I recommend that people try the Thera Point support as part of their pain management strategy."

− Kevin Swanson
"I felt relief of my symptoms almost immediately and vast improvement in about 2 weeks"

− T.T. San Diego, CA
"Immediate and lasting relief"

− B.G. Vista, CA
"To find a product that worked so quickly and effectively was truly amazing"

− B.S. San Diego, CA
Thera Point Focal Pressure Support
Not Just Another "Me-too" Elbow Support Strap.
Ancient Chinese Secret – Acupressure
Eastern Medicine has been using acupressure for thousands of years to help relieve pain, reduce inflammation and help speed up recovery from injuries.
Thera Point has taken that practiced knowledge and designed an amazing patent-pending tennis elbow support strap that significantly helps reduce elbow pain, inflammation and the risk of further injury by providing isometric stabilization as well.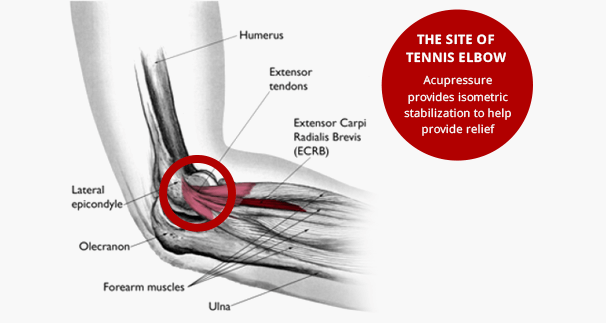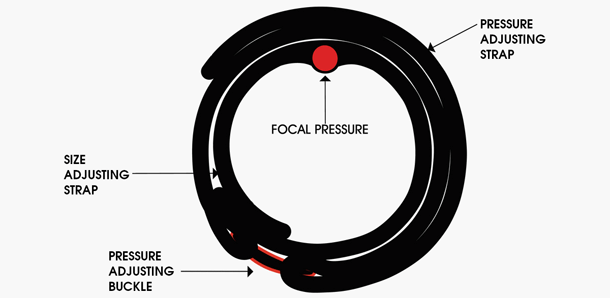 Focal Pressure Support Patent-Pending
The patent-pending technology of the Thera Point Focal Pressure Support provides effective acupressure targeting trigger points to help relieve pain and inflammation while helping to increase mobility. This brings to light the ingenious, unique nature of the Thera Point support system in affecting physiological injuries from both tennis (lateral epicondylitis) and golfer's elbow (medial epicondylitis).
Helping

reduce pain with

active focal pressure on the trigger point.
Helping

reduce injury

with isometric stabilization of the elbow tendon.
Tennis Elbow Injury Treatment
Dr. Christopher Bui, MD from the Department of Physical Medicine and Rehabilitation of West Los Angeles Veterans Administration/UCLA evaluated the effectiveness of theTheraPoint™ Focal Pressure Support as a non-invasive treatment of pain associated with lateral epicondylitis (LE). This study demonstrated that use of the TheraPoint™ Focal Pressure Support was:
Effective in reducing the VAS pain score of study participants.
Patients Post-treatment VAS pain scores decreased 86%
Shown to be a non-invasive therapeutic option for reducing pain associated with tennis elbow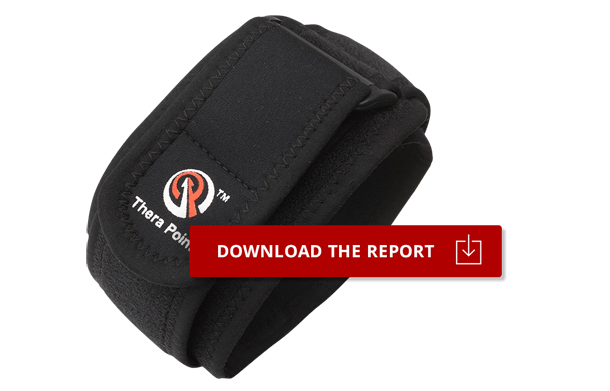 Tennis Elbow is More Common Than You Think.
Up to 9,450,000 Suffer From It.
Approximately 95% of all tennis elbow injuries are due to jobs and hobbies that require repetitive arm movements or gripping.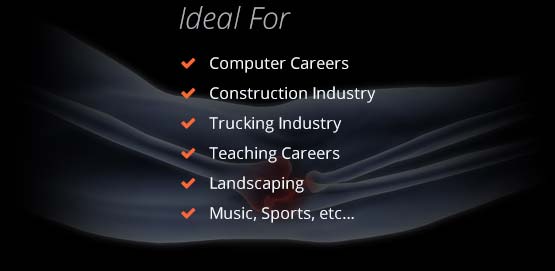 What Makes Thera Point Focal Pressure Supports Different?
Advanced support with focal pressure therapy
Use to help relieve symptoms of tennis / golfer elbow
Exclusive 3 way adjustability for custom fit and improved performance
Focal pressure technology (U.S. patent pending) provides unique therapeutic effect
Latex free neoprene construction provides thermal benefit.
Made of finest quality materials for maximum durability.
Suitable for use at work or play
Washable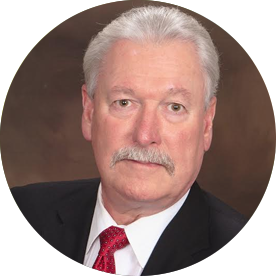 I suffered from tennis elbow for a year and a half. The pain and functional limitations were terrible. I went to see my doctor several times and had numerous rounds of physical therapy that included various stretches, manipulations and deep transverse friction massage (DTFM).
I purchased every type of strap, brace and support I could find. None these products were effective and my symptoms persisted. It got so bad that it even hurt to use my computer mouse. Finally, in desperation, I went back to the doctor who recommended a cortisone injection and some weeks later, another. After each injection I received some initial relief but the symptoms returned.
Some temporary relief had also been achieved with the DTFM applied during physical therapy sessions so I began applying pressure and massaging the spot on my forearm that gave me relief. I experienced reduced pain and improved grip strength while doing this but it was extremely awkward at best. So began the process to develop a product that could be worn regularly to provide a similar therapeutic effect. I came up with the initial design and began to wear it for several hours a day. I felt immediate pain relief, improved grip strength and honestly, my symptoms were gone in about two weeks. I went back to my doctor  and showed him the prototype support that I devised, explained how it worked and the relief I experienced. He was amazed and said… "I think you're on to something".